The Demonologist / Review
I bet you hear about the movie or even saw it. The Conjuring was the kind of movie that really freaks me out the first time that i saw it (and the second and the third). Usually i'm not the kind of person that scares easily, but there's something about a simple line that really can get to my nerves:
Based in a true story
Every single time i read those words in a horror movie, or suspense movie (the ones with psychos on them) i know i'm going to get to the point in which i'm going to have nightmares if i'm able to sleep.
If you didn't see the movie, here's a little detail. A regular family, bought the house of their dreams, move in, and the first night they slept there, their dog is killed! Then more weird stuff started to happen to a few members, and it get to the point in which they can't even sleep without being afraid.
The family finally contacted a couple of demonologists, the Warren, who helped them to get rid of the evil spirit who is haunting their home.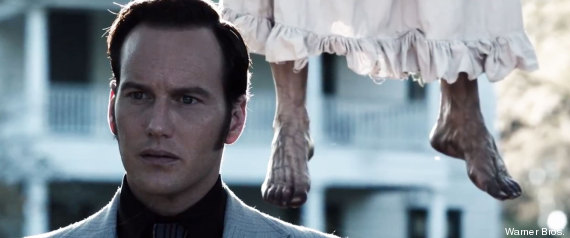 So, you must be wondering what it has to do the movie with the title of the book?, Well, the book is an interview with Ed and Lorraine Warren, two of the most famous and talented demonologist of all time. They worked in so many cases that it's hard to recall all of them in a single book.
The case in which the movie was based didn't show up in the book, but there are others, stories, here and there of some cases in which they worked.
But most importantly, it was an "open your eyes and don't mess up with things you're not going to be able to deal", things that are real even if you don't want to believe on them.
The book is a little glimps in the life of this extraordinary people who work helping others in an unbelievable way.
Spoiler: they tell some details about Anabel the rag doll!