12 Years A Slave / Movie Review
Last week mommy dearest and I didn't have to work on Monday and Tuesday, thanks to the Carnival!, so on Tuesday we went to the movies. I'm not a huge fan of the Academy Awards -at least not since they didn't give a single award to Harry Potter (you name it) when it was pretty obvious that those movies where a huge movement, something remarkable that deserved more than one-, but for some reason this year mom and I saw the end of it, the part in which Alfonzo Cuaron received his award -yes, i'm very happy for it, and the part when the best movie was announced.
12 Years a Slave, I wanted to see it so badly but my mom is kind of weird. She doesn't like certain kind of movies. For example she doesn't like movies with Wesley Snipe or Martin Lawrence, but she really loves movies with Denzel Washington, Morgan Freeman and the one of Will Smith and his kid -the pursuit of happiness- she can watch them over and over. When she said "I want to see that movie" obviously i said Lets go tomorrow. And off we went on Tuesday.
We bought popcorn and she wanted a hot dog, I took lots of napkins because I know me, took my seat and waited for the worst.
It happened. I regret badly bought the mascara that wasn't water proof, and even more the eyeliner, but I was glad that I took as many napkins as I could.
"In the pre-Civil War United States, Solomon Northup, a free black man from upstate New York, is abducted ad sold into slavery. Facing cruelty at the hands of a malevolent slave owner, as well as unexpected kindnesses, Solomon struggles not only to stay alive, but to retain his dignity. In the twelfth year of his unforgettable odyssey, Solomon's chance meeting with a Canadian abolitionist will forever alter his life."
I can't imagine how hard must be to lose your liberty the way Solomon did, or the horrible things the poor people had to suffer during that time. I hate the word "Slave" and what's even worst, I hate the fact that is still a reality.
But I have to be honest with you guys. The movie was a great movie, and the performance of Chiwetel Ejiofor was really touching, but surprisingly he wasn't my favorite character.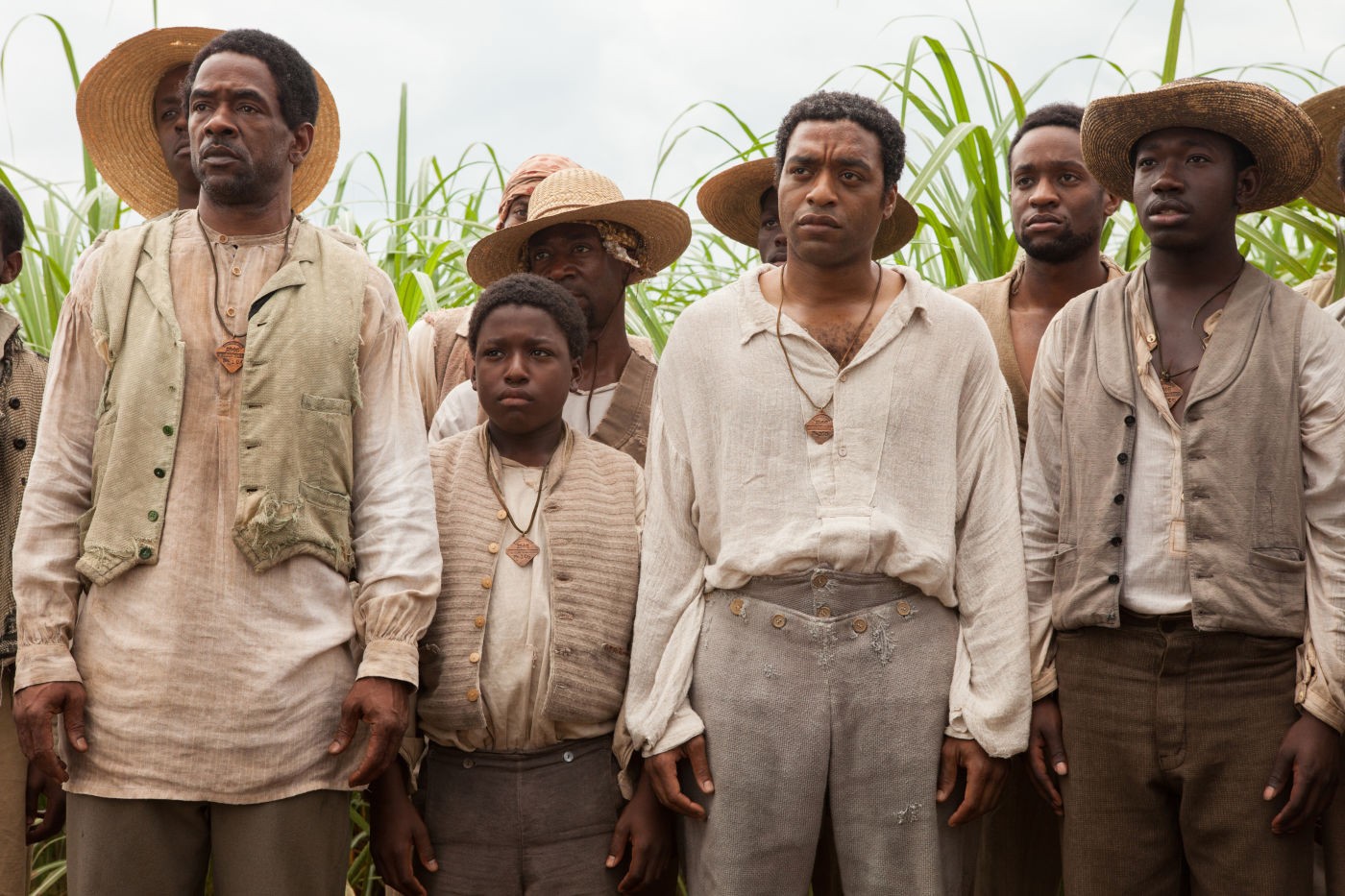 Michael Fassbender on the other hand, oh dear lord, he had me all the movie wondering what other horrible things he would do. His performance was so good that you really hate him and want to take the wipe and hit him as hard as you could!.
And the best of all, Lupita Nyong'o, she was remarkable!.
This scene in particular had me crying since the moment the tied her up on the post, and when the horrible master made Solomon wipe her, that was the most horrible and unfair thing I ever seen and what's even worst, the story was based on a true story.
If you have the chance to see it, I highly recommend it. Is hard, and touching, but at the same time is a wake up call. There shouldn't be slavery in the world, not anymore. We don't have the right to take the freedom from another human being, from another being.