The Accident / Book Review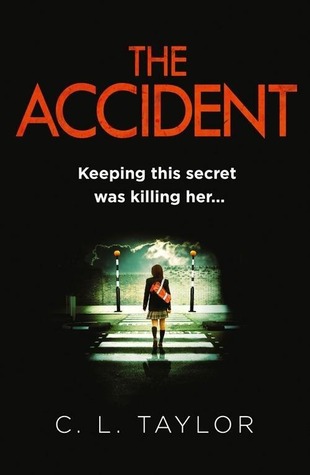 The person you trust most may only be telling you half the story …
Fast-paced, suspenseful, this is a book with more twists than a helter-skelter that will keep you reading late into the night. Perfect for fans of Before I Go to Sleep and Gone Girl.
Sue Jackson has the perfect family but when her teenage daughter Charlotte deliberately steps in front of a bus and ends up in a coma she is forced to face a very dark reality.
Retracing her daughter's steps she finds a horrifying entry in Charlotte's diary and is forced to head deep into Charlotte's private world. In her hunt for evidence, Sue begins to mistrust everyone close to her daughter and she's forced to look further, into the depths of her own past.
There is a lot that Sue doesn't know about Charlotte's life. But then there's a lot that Charlotte doesn't know about Sue's …
When I read the review of this book on
Tea with Molly
blog, i knew that I had to read it, specially after reading Thirteen Reasons Why.
The accident was the kind of book that I couldn't put it down. I found myself turning off the TV just for keep reading. The book
very well described in GoodReads, tells the story of Susan, a middle age woman, which life could look perfect at simple view, but while you go deep in your reading, Susan's past start to show off, and that combined with the urgency of Susan to find out what took her daughter to try to kill herself, create an mystery that you really want to solve.
This book also touch a delicate subject, which is the abuse not only physical but psychological that sometimes a woman, younger woman, or teenager could suffer, and it's cleverly managed since it shows you the subtle beginning, and simple facts that could tell you run, but that sometimes you miss to understand, going to the point of physical abuse, and letting you know that the best solution is always in your hands.
I gave this book 4 stars of 5, it was really a great book, and I totally recommended it, the only reason I didn't gave it the 5 stars is because even when I liked it, the story didn't find a way to my heart, probably it's the genre or something. Still, a great book to read.