The Ice Princess / Book Review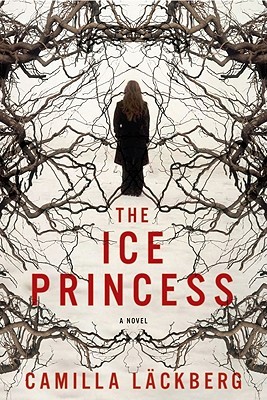 Returning to her hometown of Fjallbacka after the funeral of her parents, writer Erica Falck finds a community on the brink of tragedy. The death of her childhood friend, Alex, is just the beginning. Her wrists slashed, her body frozen in an ice-cold bath, it seems that she has taken her own life.
Erica conceives a book about the beautiful but remote Alex, one that will answer questions about their own shared past. While her interest grows into an obsession, local detective Patrik Hedstrom is following his own suspicions about the case. But it is only when they start working together that the truth begins to emerge about a small town with a deeply disturbing past.
The Ice Princess, oh dear, I spent hours daydreaming about the snow and gorgeous place. After The Millennium Trilogy by Stig Larsson, I knew that I needed to read more Sweden authors, thankfully GoodReads showed me this book in recommendations.
The book is a cleverly written and manage to catch your curiosity since the beginning, in a realistic and cruel way.
The characterization and relationships dynamics between the characters and their connections truly keep me wondering and speculating. For moments when I thought that I figure it out who was the murder, I had to rethink my theories and start over while the story keep developing to an end that really shocked me, even when I got right some of the mysteries.
The romance in this novel was that, romance and not a graphic description of a sexual relation, it was more the anticipation and awkwardness of the first dates and show yourself naked to a new person who at the same time you know him/her all your life, but it's until now that you really start to know him/her.
Four of Five stars, I really couldn't stop reading this book, and also I had to get my paws in the second one which I started immediately after this.
Highly recommend this book if you love a good mystery and winter Europe.