The Witch of Duva / Book Review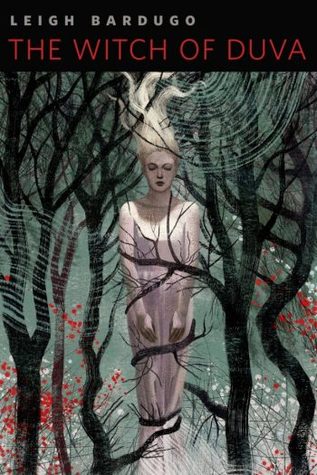 There was a time when the woods near Duva ate girls...or so the story goes. But it's just possible that the danger may be a little bit closer to home. This story is a companion folk tale to Leigh Bardugo's debut novel,
Shadow and Bone
.
Rating:
★★★
★
This is a short story by Leigh Bardugo, author of the Grisha triology, which I'm intending to read pretty soon, but for now, let us focus on the story.
When I started to read it, I find it a little difficult with all those names that were mentioning, thinking if I must keep them in mind for the rest of the book, but then, I discovered that the names weren't so relevant for the story itself, and I quite enjoyed it.
A pretty good story, and very easy to read, to the point that I was kind of sad when the book ended. What I loved the most of the book, is the taught on it, since you shouldn't judge people by their appearance, and less their motives, since we never know what are the reasons a person acts some way.
Totally recommended to those who enjoy "Fairy Tales" with a Grimm and not a Disney ending.