Hey Guys!
Starting the week (yes on Tuesday) with the first Spooky review, in celebration of Halloween!, yes, one of my favorite festivities of the year.
And what better way to start than with Witches!, I love Witches!!!, and the show that I'm going to talk about is till far one of my favorites of all times!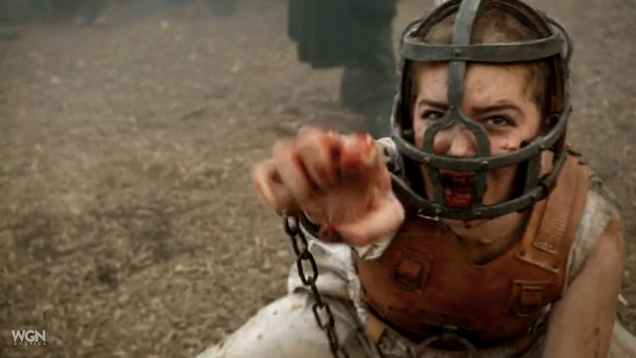 A new TV show, can't recall from which channel, but OMG, let me tell you just this, It's so freaking awesome.
I only watched till chapter 6 and I can't wait to watch the rest of the season.
Let us place ourselves in Salem, the small town in which the famous witch trials set place. Let us imagine this town ruled by puritans trying to discover who are the witches among them, and then came Mary Sibley, this young woman who is married with one of the most riches men in town, and the most influence of all.
Now that her husband is sick, people tend to listen everything that Mary has to say, she practically is ruling the town, but there's something more about Mary, she is a witch, and not any other witch, but one of the most powerful witches, and her intentions? Well, you must watch the Show to find out more.
This is the perfect choice since it has a touch of creepy and mystery, and of course witches and a little bit gory.
Starring by Janet Montgomery, Shane West and Ashley Madekwe, this show totally is blowing my mind!
Also, can we just take a moment and admire the beautiful art!